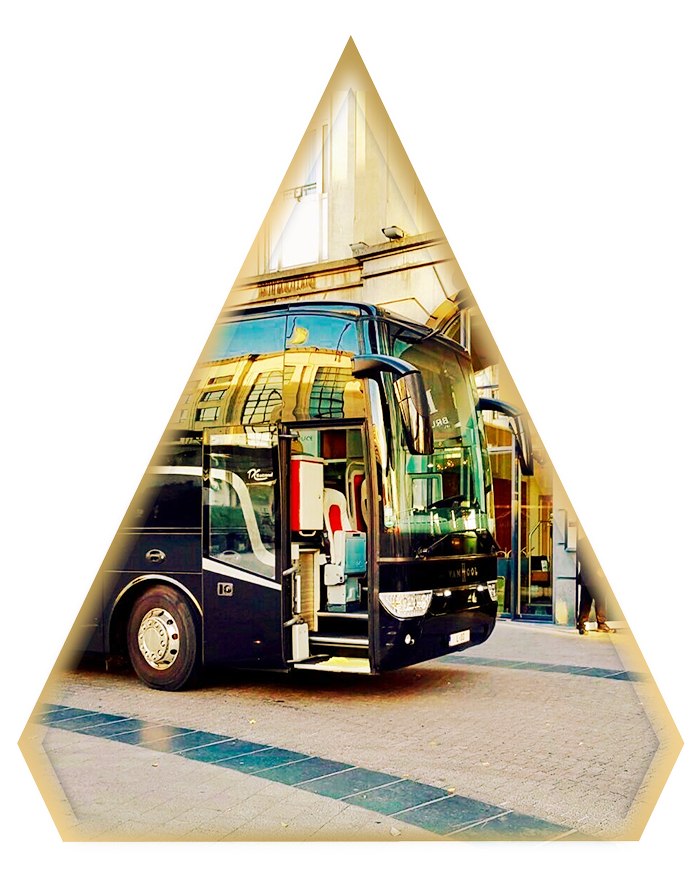 Ground Logistics
From low-profile SUVs to 55-passenger motor coaches, or specialty coaches designed for guest hospitality, we have access to the assets you need anywhere you travel.
Regardless of your travel planning needs, ETA has the resources to combine the perfect vehicles for groups of 3 to 300. In many locations, we can arrange police escorts to assist us with negotiating traffic in and around an event.
From the moment you reach out to us, our Logistics Specialist will work to understand the objective, compare it to the environment at hand, and provide you with the perfect combination of vehicle assets best suited to accomplish your goal.
We perform best in the most challenging environments.
We offer:
SUVs
Luxury Sedans
Limousines
Multi-Passenger Vans
Sprinter Vans
Armored Vehicles
Mini Coaches
Specialty Coaches
Motor Coaches
Wrapped Vehicles

Over the past 20 years we have developed resources around the globe. We vet our partners and their drivers based on a very high level of standards and all vehicles must be less than two years of age and in excellent condition. Our team can let you know the very best resources available in the market of your choosing.