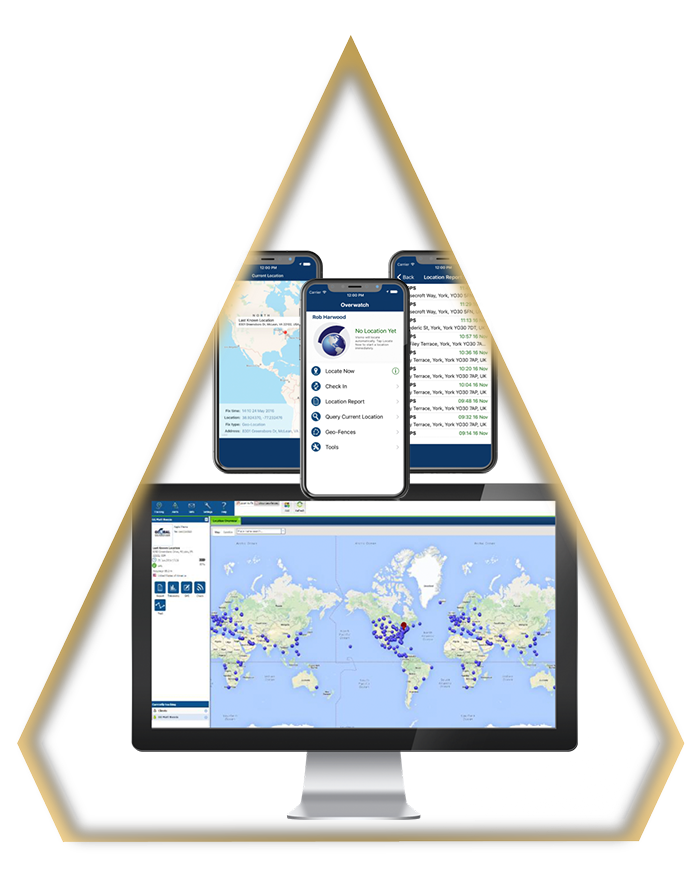 Overwatch
A Global Venture between ETA Executive Services and Global Guardian
20 years ago, ETA developed an industry-changing approach to combining security and logistics when moving guests throughout the world; it came to be known as "Secure Logistics."
The introduction of Overwatch is no less revolutionary.
By enhancing technologies originally developed to keep clients safe throughout the world, Overwatch improves our ability to accomplish that goal, while providing our clients valuable information that will satisfy their "Duty of Care" requirements, justify their expenses, and clearly quantify their ROI.
Overwatch seamlessly connects with individuals through web-based technologies and client-branded apps designed to engage guests in a variety of environments (sporting events, festivals, group travel, etc.). Once deployed, clients are provided with real-time resources to improve their safety while Overwatch gathers valuable and actionable data on client engagement.
In addition to providing various metrics and quantifiable ROI, Overwatch technologies become a global communications platform that connects all aspects of travel to include: group coordination, staff, logistics assets, corporate safety teams and all guests. This group connectivity greatly increases response time while reducing risk and liability.
Overwatch is ideally suited to serve clients in the following environments:
Agencies and corporations managing, supporting or sending staff or guests to national or international events
Crowd Management at Outdoor Festivals and Seasonal Events
Mid-Size Amusement and Theme Parks
Convention Centers & Convention Attendees
Large Shopping Centers & Retail Facilities
Click below to read the Overwatch deck and then contact ETA to discuss how Overwatch can help you connect the dots.